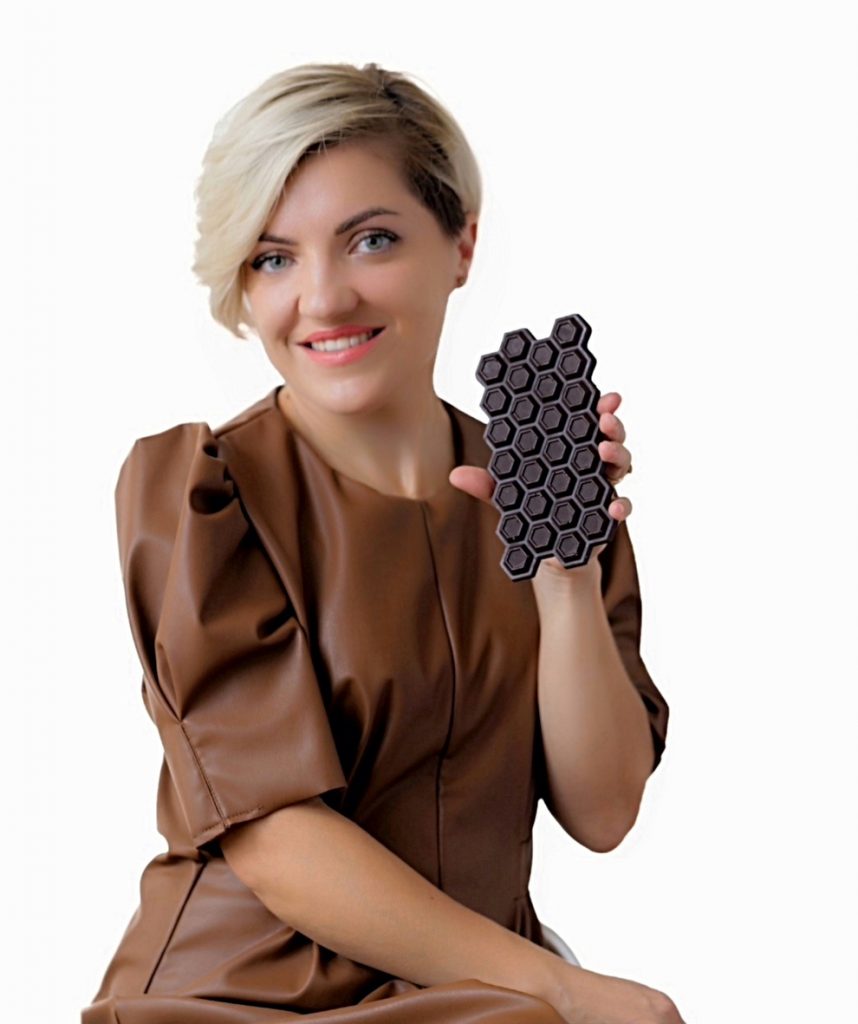 My name is Marina. I was born in a small Ukrainian city in 1985. Art always inspired me. After I married and moved to Turkey and left my Economist career behind I started looking for something new to do in my life. After becoming a mother of two wonderful girls I realised that although being a mother is amazing, I wanted more.
Since childhood I liked singing and drawing. After I discovered this hobby I realized that this was meant to be for me! Later I started to grow, research new ideas and techniques, educate myself and opened my own trend and an online shop. At once I received a lot of orders for my hand-made chocolate. Since 2 years I have been trying to combine the most delicious, healthy high quality ingredients and amazing shape of my chocolate. I got invited to hold numerous different workshops for children and adults. I realised that I am a happy person when I do this. I create something that makes children and adults happy and that's my ultimate goal.
I had a successful completion of a formal education in art of making chocolate.
My chocolatier certificate shows the good level of knowledge and skills I obtained while training as a chocolate maker. These became the foundation for a career in chocolate.
In 2020, our whole family moved to the UK. Now here I go on my way. I am ready for new targets and achievements. And I am just at the beginning of my long way because it's not just chocolate for me, it became my life. This is a new adventure of my life which I enjoy a lot and hope you will share my feelings!